---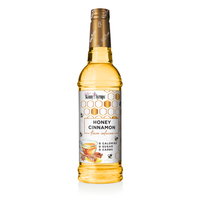 The sweet taste of honey, with a dash of cinnamon spice.
A perfect sweet and spiced flavor perfect for tea, coffee, smoothies, sparkling water, soda, lemonades, craft cocktails, parfaits, baking and so much more.
0 Calories. 0 Sugar. 0 Carbs. 
750 ml/25.4 fl. oz. Bottle - 25 Servings!
Gluten Free & Kosher. 
Keto-Friendly.